It's a well known fact that CSGO skins can be very costly these days, but just how pricey they can be? Let's find out.
---
We tried to put together a list of the most expensive skins in CSGO history, and the price tags on some of these skins are sure to surprise you. We've tried to limit the use of variants of the same skin multiple times whose prices may have differed due to the different sticker placements or floats as much as possible.
10: StatTrak Five Seven | Case Hardened (Factory New) w/ 4x Titan Holos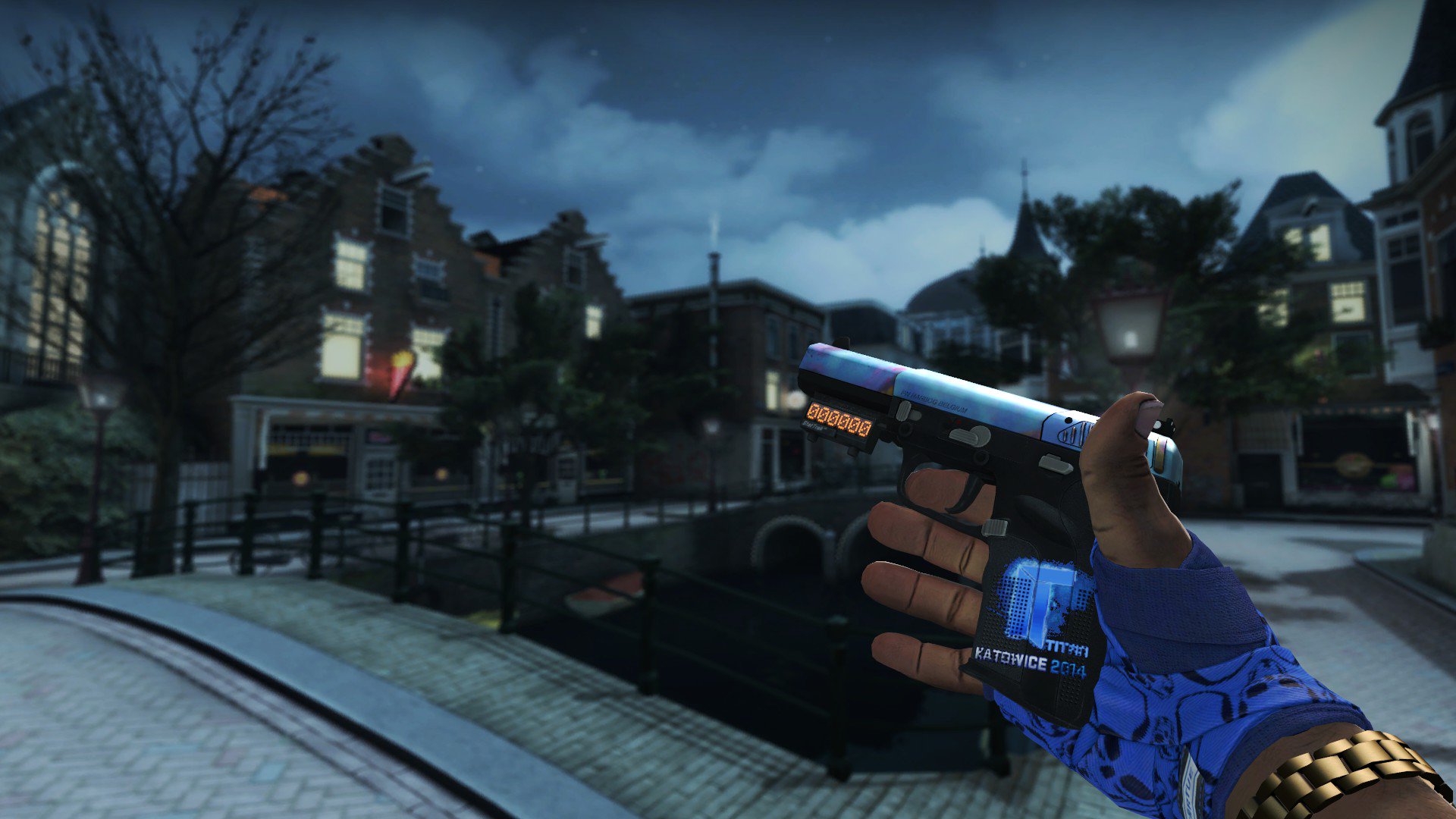 The price of any case hardened skin depends on the amount of blue colour present in the skin. This particular five seven which is priced at about $35,000 has a 100% blue finish which makes this one of the rarest patterns in the world. On top of that, the 4x Katowice 2014 Titan Holos adds a heavy boost to its price, giving it a spot in the list of the top 10 most expensive CSGO skins ever.
09: AWP | Medusa (Factory New) w/ 4x Titan Holo
The AWP | Medusa itself is one of the rarest skins in CSGO. The Medusa is from the Gods and Monsters collection which was released in CSGO way back in 2015. Besides being an extremely rare skin, this specific AWP | Medusa has a float of 0.0005 with 4x Titan Holos of Katowice 2014 attached to it. These factors combinedly takes the price of this Medusa to a range of $37k-38k
08: StatTrak AK-47 | Case Hardened (Minimal Wear)
While the Case Hardened skins of any weapon are in high demand in the CSGO marketplace, this specific AK-47 Case Hardened has a "Scar" pattern to it, which is not only rare but also looks wonderful in-game from a players' POV. This makes the "Scar" pattern Case Hardened one of the priciest skins in CSGO costing at about $40k.
07: AK-47 | Wild Lotus (Factory New) w/ 4x Reason Holos
The Wild Lotus is one of the newer skins in CSGO which has made its debut in the Shattered Web collection in late 2019. This AK which goes for about $40,000 not only has an extremely neat float, but is also equipped with 4x Reason Holos from 2014 Katowice, which goes for roughly $12,000 each. The price tag on this skin is only expected to elevate even further due to this skin not being obtainable anymore by normal means, unless Valve decides to include this skin in one of their future operations as drops.
06: Karambit | Case Hardened (Minimal Wear)
As mentioned earlier, Case Hardened skins always attract CSGO collectors and casual players alike. This specific Case Hardened has a pattern which makes its playside almost 100% blue. While it's still extremely difficult to put a price tag on this skin due to its sheer rarity, its safe to assume that it can go for well over $40,000.
05: StatTrak Karambit | Crimson Web (Factory New)
Being one of the rarest skins in CSGO, the StatTrak Karambit Crimson Webs are extremely limited in availability in the CSGO marketplace. This specific Crimson Web with a float of 0.06 and an extremely rare playside pattern has gone for $50,000 in the past but the price has dropped since then with the release of more and more knives in the CSGO cases.
04: Souvenir AWP | Dragon Lore (Factory New)
Souvenir Dragon Lores have made it to the headlines multiple times in the past. These skins go for ridiculous amounts of prices because of their sheer rarity. They are found on Cobblestone cases which used to drop in CSGO majors but have been discontinued since the map went out of the active duty pool. This Souvenir Dragon Lore has a 'pashaBiceps' sticker attached on scope and costs about $60,000.
03: StatTrak M4A4 | Howl (Factory New) w/ 4x IBP Holos
The M4A4 Howl is the one and only Contraband skin of CSGO which has been discontinued permanently and will never be available to obtain in the game again. This makes the Howl one of the most desirable skins to have in the entire game due to the extreme limitations in its availability. This Howl has a float of 0.003 which makes this the #1 float in the game. That, along with the 4x IBP Holos from Katowice 2014 which costs like $13,000 each, takes the price of this skin to extreme limits with a tag of $70,000.
02: StatTrak AK-47 | Case Hardened (Minimal Wear) w/ 4x Titan Holos
We've already stated earlier that the "Scar" pattern is one of the most aesthetic and the rarest patterns among the Case Hardened skins of CSGO. Now imagine that being combined with 4x Titan Holos which cost about $12,000 each. This specific Minimal Wear Case Hardened with a blue tip and border can be estimated to have a price of $100,000 in today's marketplace. Yes, you read it right, and that's not even the #1.
01: Karambit | Case Hardened (Factory New)
Unlike the previous one, this Karambit Case Hardened is not only a blue gem, but the #1 ranked Blue Gem in the CSGO marketplace. Needless to say, it has a playside which is almost 100% blue and has a float of 0.04 with a Pattern Template of 387. This skin has been confirmed to be sold for a whopping $120,000 in items, which is still a record price in the history of CSGO skins to this date.
__
However, it's almost certain that these records are temporary. The CSGO skin market is steadily expanding with each passing day and the prices of skins are also seeing a rapid increase. With the extremely rare and attractive new skins being released like the AWP Gungnir already breaking the Steam market's price charts, it's evident that it's only a matter of time before the #1 spot is replaced with a different CSGO skin.