NRG Esports streamer Lindsey aka "Lulu" has been banned on Twitter for standing up to bullies, with fans claiming she was unjustly banned.
Several female streamers are exposed to misogyny and hate speech online with rarely any action taken against such bullies. Big names like Pokimane are also subjected to the same. Being a successful woman streamer is getting harder and harder with constant hate from users who want to see them as anything but successful.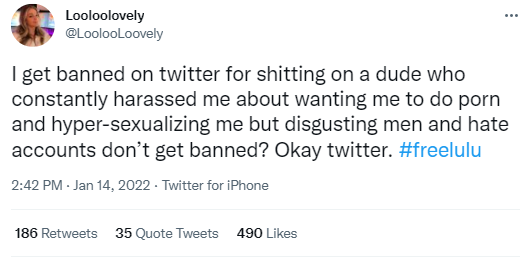 Several community members and fans were quick to jump in her support as Twitter was filled with "#freelulu" posts that saw her propel up the trending section. Twitter, as a company was also bashed for stopping Lulu from defending herself as banning her, took away her freedom of speech in a way.
Fans call for better screens that filter out misogynistic remarks on social media so that it becomes a safer place for women, but as long as unjustly bans are getting handed, it is difficult for social medias to be one.