Online music games are one of the most popular genres of online games. Whatever the age or interest, everyone listens to music and can somehow join the group. Dancing, singing and creating music are things that always make people happy, and online music games have become a great activity at house parties and other social gatherings.
Technology has played a big role in the development of rhythm games; from playing the piano on a screen to mixing songs on top of trendy tunes, the power of AI combined with the creativity of game designers has made music games trendy in 2019.
But what makes a music game popular is its ability to connect people emotionally. 2019 has made this statement even more accurate, as the most popular games are the ones that best engage players emotionally.
Thumper
Apocalyptic. Troubling. Captivating. Thumper uses brutal sounds to turn the most absurd music into the most vibrant tune you will ever hear. Each player can tune in and turn any kind of song into their own version of "violent sounds" as the title of the game says. It's about releasing creativity and any pent-up emotions. Because the game taps into individual emotions, it creates a more personal connection with players and successfully engages them.
The game was created by Drool – a former member of Harmonix – and the rhythm was done by Lightning Bolt bassist Brian Gibson. They did a great job at making the violent sounds match the visuals full of colors, speed and lights. Thumper is appealing because it engages both visual and aural creativities. Even better, the game is available in virtual reality (VR), which creates an even more electrifying experience.
Guns N'Rose
The Guns N'Roses theme-slot game is inspired by the American rock band of the same name. Their song Appetite for Destruction reached the top spot of the Billboard 200 a year after it came out. The game is an interactive immersion into the world of rock music, which also inspired classic slot machines back in the day.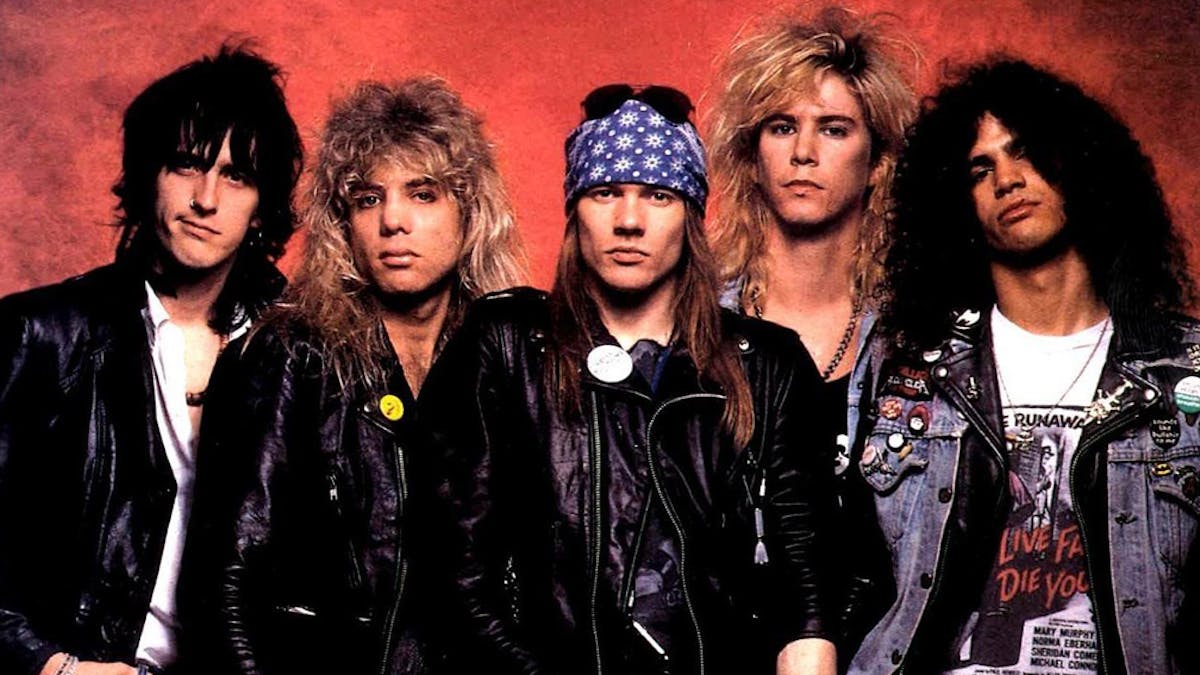 Developed by Net Entertainment, the game features the most popular songs of the band including Expanding Wilds and Appetite for Destruction. Compared to a classic rhythm game, Guns N'Roses features many bonuses in the basic games, which gives players more opportunities to win. This feature was praised by a reporter who described the game as an "epic release."
Just Dance 2019
One of Ubisoft's most popular games, Just Dance keeps players engaged everywhere from house parties to the commuter train as the game is also available on mobile phones. The 2019 version has made players happier than ever. The new songs are from all corners of the world, with a particular emphasis on Latin music. It includes popular music like Havana by Camila Cabello and New Rules by Dua Lipa, but also Mi Mi Mi by Serebro and Hala Bel Khamis by Maan Barghouth. Players praised the wide range of new songs, as it's an opportunity to diversify their musical horizon.
The beats and rhythm of Latino songs also explain the appreciation of the new choreographies that are easy to learn. Many people started to play Just Dance as a way to workout while having fun, and the 2018 version was criticized for its offbeat choreographies.
Any Just Dance game will end up in either laughter or screams. Guns N'Roses will connect rock music fans from all around the world to share their passion with one another. As for Thumper, it is a psychedelic experience that will trigger deep conversations about emotions and creativity.
Beyond just music, these three games share one thing in common: human emotions that keep the players engaged and willing to play. Music choices are personal and it's hard to appeal to all kinds of audiences. But it's easy to attract an audience by tapping into their emotions.
Therefore, the use of virtual reality will continue to grow in 2020 and will be the way forward for more emotionally-intense music experience. 
Photo by Soumil Kumar, Pexels License