Dendrobium has been greatly desired by Genshin Impact players over the past few days but given its obscure nature, it can be hard to find unless you know where to look.
According to the legend, Dendrobium boats a bright red color that makes it stand out in any environment which is why it can be spotted with little effort. The unique color comes with a backstory that is compelling enough. It is said that the plant had gone extinct only to show up on the battlefield. The plant, unlike the rest, is watered with blood and it grows when a lot of blood is spilled which explains its growth on the battlefield.
Dendrobium locations in Genshin Impact
Dendrobium is found in the open, the wilds of Inazuma is where the plant thrives, especially in 17 specific locations where it spawns every 48 hours. A well-planned routine will help players farm as much as possible.
Here are the locations: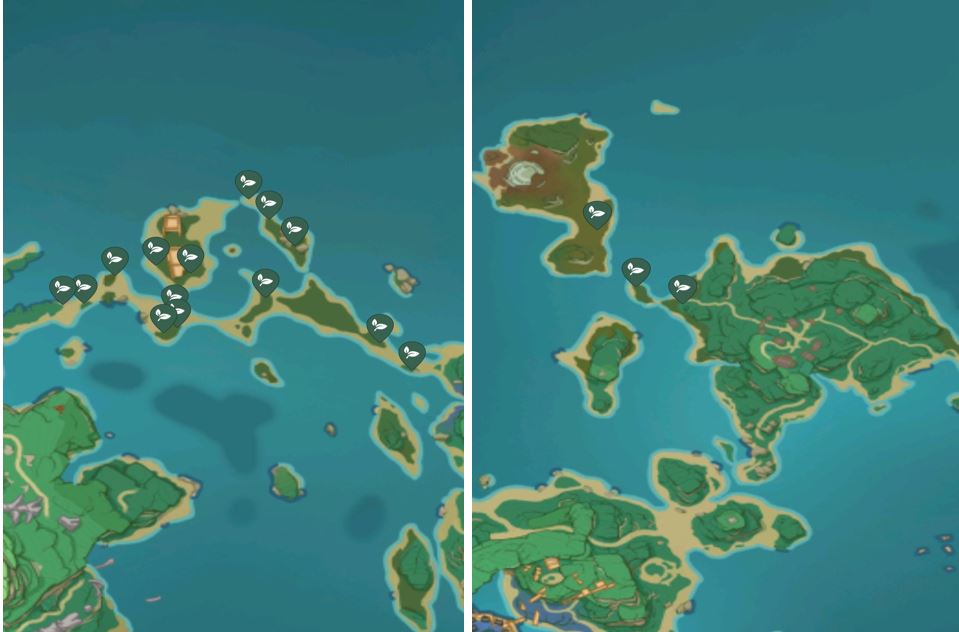 These are the exact location where the plants can be found. Make sure to revisit every 48 hours to make the best use of the spawn. Teleporters are present at convenient places that will make your work much easier if it wasn't already.
Recommended | How to get Aloy in Genshin Impact?